T-Mobile adds free, unlimited global data in 100+ countries and removes high priced roaming charges
40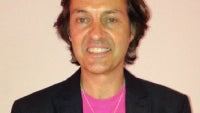 As expected, T-Mobile on Wednesday night has announced that
the carrier will offer free unlimited global data in more than 100 countries to its customers
. That makes T-Mobile's home data coverage area larger than the home coverage area of Verizon and AT&T combined. During a concert by international superstar Shakira in New York's Bryant Park, T-Mobile introduced the singer as a collaborator. But more importantly, T-Mobile has expanded the area that is covered by its monthly data plans and is eliminating high priced international roaming rates.
This is another feather in the cap for T-Mobile CEO John Legere who led T-Mobile through the end of subsidized phones and two-year contracts. T-Mobile JUMP,
which offers customers the opportunity to upgrade phones as often as twice a year
, was immediately copied by AT&T (Next), Verizon (Edge) and Sprint (OneUp).
According to T-Mobile, when U.S. consumers visit an international country and use their phone exactly as they do back home, the cost could be as high as $1000 a day. This has led 40% of U.S. international travelers to turn the data off their phone when abroad. Another 20% said they would do the same thing if they knew how. But Legere says that there is no reason to turn off the data at all. The executive said tonight that "
It doesn't have to be this way. The truth is that the industry's been charging huge fees for data roaming. But what's most surprising is that no one's called them out -- until now
." The new plan
starts October 31st
and gives businesses and individuals using Simple Choice plans free, unlimited data and text in 100+ countries. Calls in the same countries will be billed at the rate of 20 cents per minute. The plan will start automatically on the launch date.
"The cost of staying connected across borders is completely crazy. Today's phones are designed to work around the world, but we're forced to pay insanely inflated international connectivity fees to actually use them. You can't leave the country without coming home to bill shock. So we're making the world your network -- at no extra cost."
-John Legere, CEO, T-Mobile
In addition, T-Mobile is charging $10 a month for the new Stateside International Talk & Text feature. This allows customers to make mobile to mobile calls to all Simple Global countries for no higher than 20 cents a minute. Calls to landlines and texts are free and unlimited.
T-Mobile also announced that its latest-generation LTE 4G signal now reaches 200 million people in 233 metro areas in the U.S. Recent speed tests have shown T-Mobile's LTE 4G service to be faster than similar service from Verizon and Sprint. In ten of the top twenty metro areas, T-Mobile's LTE signal is producing faster median speeds than AT&T's 4G LTE pipeline.
Lastly, T-Mobile announced a partnership with Grammy Award winner Shakira that will bring her closer to her fans, and offer T-Mobile customers exclusive content. T-Mobile will support the singer's new single and album. "
Today is all about bringing the world closer together
," Shakira said. "
I'm excited to partner with T-Mobile and look forward to being able to share my music in new and innovative ways
."
The bottom line is that T-Mobile continues to show remarkable innovation. Since starting the Uncarrier initiatives in March, it has added more net new postpaid customers than the number that joined AT&T, Verizon and Sprint added together.
source: T-Mobile
Recommended Stories