T-Mobile confirms the LG V10 will get the Android 6.0 update
10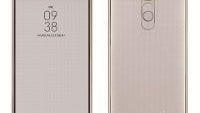 The Android rules mandate that all devices be updated to the latest version of Android released within 18 months of the device launch, so maybe this shouldn't be much of a surprise considering that the LG V10 was released weeks after Android 6.0 was made available to the first Nexus devices. But, it's always nice to have confirmation about these things.
T-Mobile had originally only noted 17 devices that were confirmed to get the Android 6.0 Marshmallow update on its list that was first released back in October of last year. That list hasn't been updated since (mainly because there have been few devices of note released since then), but the LG V10 has now brought that list up to 18 devices.
Also on the list are the HTC One M8 and M9; LG G3, G4, and G Stylo; Google Nexus 5, 6, 7, and 9; Samsung Galaxy Note 4 and 5, Galaxy Note Edge, Galaxy S5, S6, S6 edge, and S6 edge+, and the Galaxy Tab S2.
Unfortunately, there is no word on when to expect the update to come. We'll be sure to let you know when it does start rolling out though.