T-Mobile brings back BOGO deals on hot flagship phones
6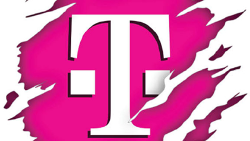 Just in time for the holidays, T-Mobile is offering BOGO deals on flagship handsets like the Samsung Galaxy Note 8, LG V30, LG V30+, Apple iPhone 8 and more. The deal requires you to purchase the two phones in advance using the carrier's Equipment Installment Plan (EIP). One new line also needs to be activated. Unlike some phones that are offered with $0 down and monthly payments, these devices are pricey top-shelf models. Therefore, T-Mobile is asking that buyers make down payments of $80 to $130 depending on the device.
After you purchase the two phones (again, using T-Mobile's EIP), you will head over to T-Mobile's promotion center at https://promotions.t-mobile.com/OfferSearch. Fill in the required information, and within 8 weeks, you will receive a pre-paid MasterCard that you can use toward making the monthly installment payments for the second phone. This means that for up to two billing cycles, you will be laying out the money to cover the monthly payments for both phones. That most likely would be the case regardless whether T-Mobile sent you the rebate using a pre-paid card like it is doing, or applied the rebate via a monthly bill credit.
The phones available for this BOGO deal include:
The Apple iPhone 8 Plus is not included in the BOGO deal. However, if you buy one, a second iPhone 8 Plus is only $99.99.
In addition, T-Mobile is selling the Twilight Magenta Ultimate Ears MEGABOOM for $179.99 ($70 off), and the Twilight Magenta Ultimate Ears BOOM 2 for $99.99 ($80 off). Lastly, the Speckled Magenta mophie powerstation mini power bank is priced at 40% off.
To take advantage of these deals, click on www.t-mobile.com/offers/deals-hub, or visit your local T-Mobile store.
source: T-Mobile