T-Mobile's LG G6 is now almost as cheap as the (inferior) LG Q7+
6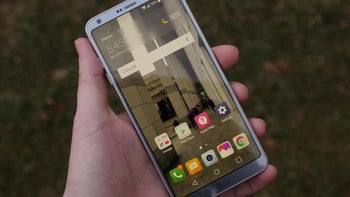 Earlier this month,
T-Mobile started selling the LG Q7+
, a new mid-range smartphone running Android 8.1 Oreo out of the box. The Q7+ costs $350 at T-Mobile - a fair price for the features it's offering. However, if you're thinking of buying T-Mobile's Q7+, you may want to know that you could get a more powerful LG handset for almost the same amount of money. We're talking about the LG G6, which is currently sold by T-Mobile for $360.
The LG G6 - pictured above - may be over 1 year old now, but it's superior to the Q7+. The ex-flagship G-series phone has a larger screen with higher pixel resolution (5.7-inch, 1440 x 2880 pixels vs. 5.5-inch, 1080 x 2160 pixels), a more powerful processor (Snapdragon 821 vs. Snapdragon 450), wireless charging, and a high-end dual rear camera (the single 16 MP rear camera of the Q7+ is a mid-range one without 4K video recording).
The main advantage of the LG Q7+ is that it comes with 64 GB of storage space, whereas the G6 offers 32 GB. Both phones support microSD cards anyway, so this shouldn't be a major differentiator.
The two LG handsets can be bought from T-Mobile via the source links below. It's ultimately up to you to decide between the Q7+ and G6 - we just wanted to let you know that, at this moment, the latter offers more bang for the buck.