Spotify picked up more paying members in the U.S. last quarter, says estimate
4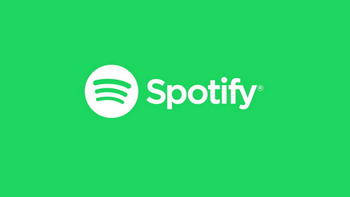 After taking a survey of 500 U.S. Spotify users who used the service from October through December 2018, Consumer Intelligence Research Partners (CIRP) has estimated that the music streamer added two million more paying premium subscribers in the states during the fourth quarter. In the U.S., CIRP estimates that 41% of Spotify users pay monthly for the service. Spotify users can also listen to streaming music for free through its ad-supported plan. At the end of the third quarter of last year,
the company reported 87 million paying subscribers and 104 million who listen for free
.
The premium service offers subscribers the ability to download music, play any tune in the library, get unlimited skips, and not have their listening session interrupted by ads. After a 30 day free trial, the premium plan costs $9.99 a month for individuals, $14.99 a month for a family with up to six members, and $4.99 a month for verified college students.
According to CIRP, during the fourth quarter 18% of those listening to Spotify via the ad-supported platform started a 30-day free trial for the premium service. That was up from 13% in the prior quarter, and forecasts a hike in paying subscribers during the current three month period. 72% of trial subscribers during the quarter converted into paying premium subscribers, up from 71% who converted in the third quarter. Many companies using a subscription based model would kill for that conversion rate. And 13% of paying premium subscribers stopped paying monthly for Spotify during the October-December period and either started listening to the ad-supported service, or quit using Spotify altogether.
Our data shows Spotify's US Premium trial rate, Premium trial-to-paid conversion rate, and churn rate all improved relative to the September 2018 quarter. The pipeline from free listening to loyal paid Premium member strengthened across all key metrics. Trial subscribers, the first step, improved measurably, while trials converting to paid Premium increased slightly. And, the churn rate, which measures cancelled Prime memberships, decreased slightly. Based on these results, we estimate that Spotify US Premium membership increased by approximately 2 million members during the quarter."-Mike Levin, partner and co-founder, CIRP
Spotify has yet to turn in a profit since it launched on October 7th, 2008. Still, it is the largest music streaming site in the world, with Apple Music's 50 million paid subscribers placing it second.

CIRP estimates that Spotify added 2 million paying premium subscribers in the U.S.