Sprint introduces new premium unlimited plan, brings back Apple iPhone 8 lease for $8/month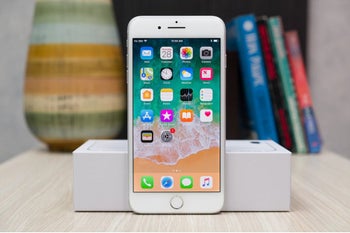 On the last day of August, Sprint made a couple of announcements. First, it has added a new tier of unlimited service called
Unlimited Premium
. This plan includes free Amazon Prime membership, Lookout Premium Plus, 50GB of mobile hotspot data, unlimited data in Mexico and Canada, and a $20 Uber credit each month. All of these are on top of the unlimited talk, text and data that subscribers receive. A single line with AutoPay will cost $90 a month. According to the carrier, if you signed up for all of the benefits of the plan individually, it would cost you $130 a month.
The previous top tier plan,
Unlimited Plus
, offers unlimited talk, text and data, 15GB of mobile hotspot data, free subscriptions to music streamer Tidal Premium and video streamer Hulu (limited commercials), and HD streaming. With AutoPay, this service is $70 a month for one line.
The second announcement has to do with the
Apple iPhone 8
. Once again, like it did earlier in the month, Sprint is offering the device for just $8 a month via its Flex lease plan. The
Apple iPhone 8 Plus
is $12.17 a month. Sprint will credit you $21.17 a month over the 18-month lease. After 12-months, you can turn in either device for one of the new 2018 iPhone models, although the 18-month leasing period will start from scratch.
If you hold on for 18-months, you have the option of walking away, or you can hand over $29.17 a month over 6-months to purchase the
iPhone 8
. If you leased the
iPhone 8 Plus
, you can own it after 18-months for six monthly payments of $33.34.
The iPhone deals are good until September 13th. For more information, visit your local Sprint store or go to Sprint.com.
source: Sprint