Apple iPhone 8 Plus Review
99+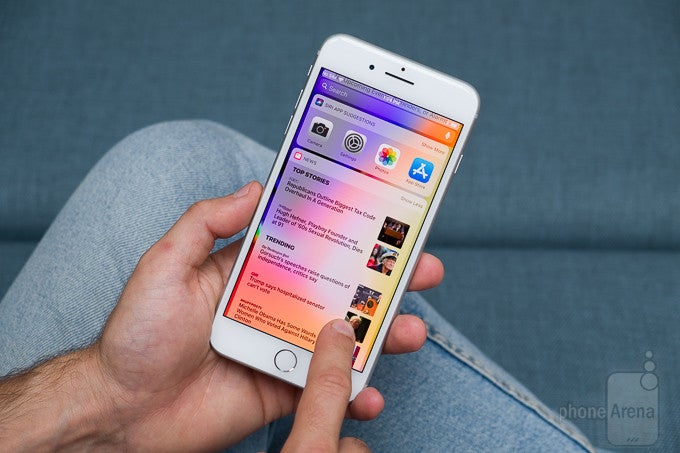 Introduction
Three years ago, Apple changed the face of its smartphone lineup not just with a new, larger size for the iPhone, but by introducing a second extra-large option for users who craved bigger screens still: the iPhone Plus. And for a while, that's basically what you were buying when you picked up an iPhone Plus: a regular iPhone but with a bigger screen.
But even from the start, there were hints that Apple wanted to differentiate its smartphone models based on more than just device size, and we were already seeing feature disparity between the two iPhones, as the Plus picked up optical stabilization for its camera. While seemingly minor, the idea of the Plus model as the home for advanced camera tech took root, and when the iPhone 7 Plus picked up dual rear cameras last year, it was clear that from here on out we'd be shopping for iPhones based not just on what size we preferred, but what we wanted to be able to do with the phone.
This year that decision is complicated further by the introduction of a third, wildly new iPhone model: the iPhone X. While it does represent another bigger-screen-yet option, it's far more than just that, experimenting with a controversial new design and advanced tech like Face ID.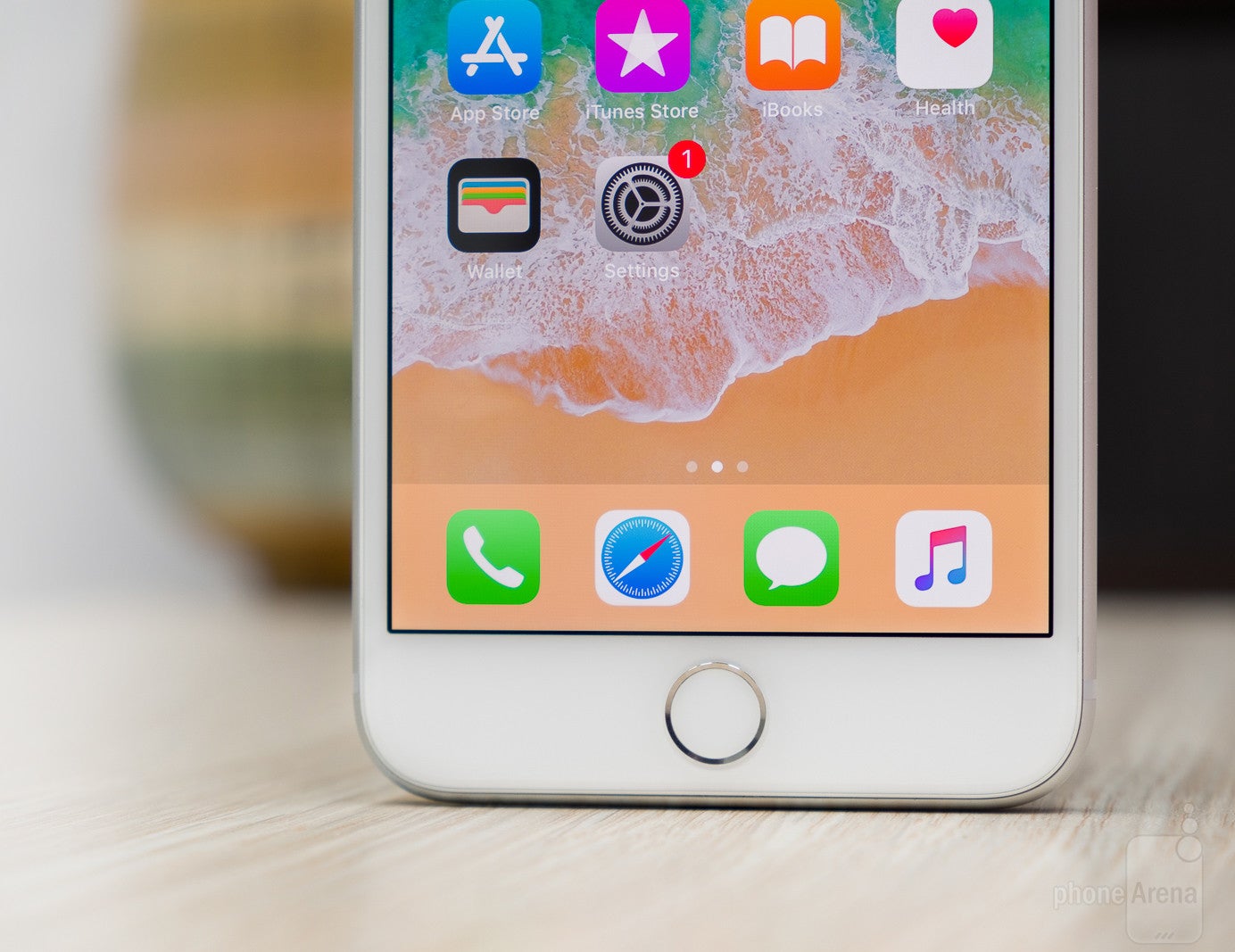 While some shoppers will say, "the more the better," and eagerly flock to the
iPhone X
(as they once did to the iPhone Plus) as Apple's highest-end option, where does that leave the
iPhone 8 Plus
? It's still bigger than the
iPhone 8
, more expensive, and features an upgraded camera. And unlike the iPhone X, it has the benefit of being available right now, rather than forcing shoppers to wait another month.
So who should be buying an iPhone Plus this year? Well, let's take a look at what you can expect from the phone's hardware, and Apple's latest software, as we start breaking things down and answering that question.
In the box:
iPhone 8 Plus
Lightning EarPods
Analog headphone adapter
Charger
USB to Lightning cable
SIM tool
Welcome card
Advisory card
Stickers
Design
Heavier and ever so slightly larger than last year, the real big deal is the new glass back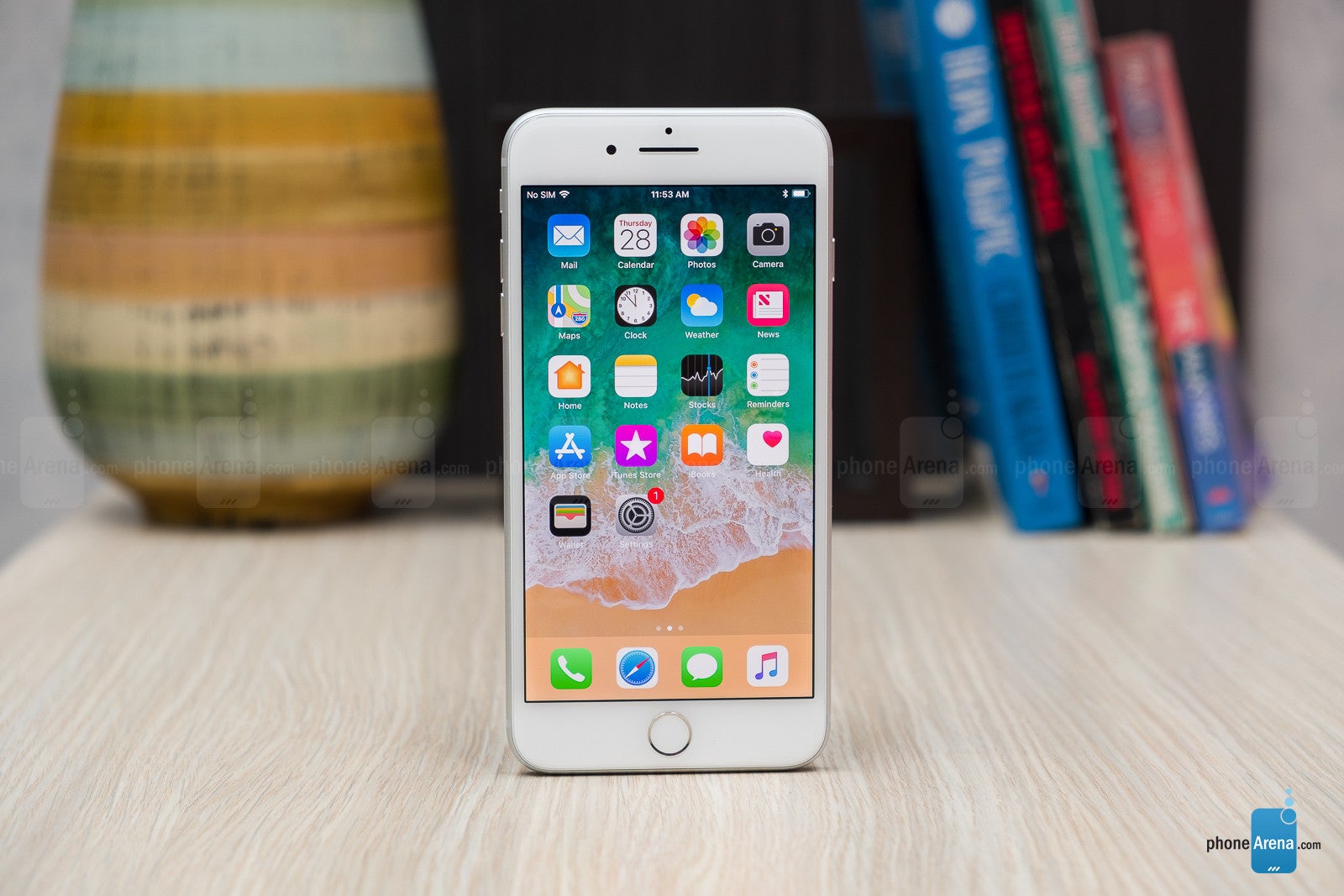 For a year where we're skipping the iPhone's "S" iteration and moving right to another full number, you might think that Apple's hardware was in for a major makeover. But as is maybe only befitting for a lineup that's as interesting and challenging as this year's, that's only partially true.
At least compared to the
iPhone 7 Plus
, the 8 Plus is not introducing a bold new design. In terms of looks and layout, this new iPhone Plus doesn't stray very far from the pattern established last year. What changes we see in shape in size are extremely minor, and the iPhone 8 Plus's external dimensions, though admittedly larger than last year, are only bigger to the tune of a few fractions of a single millimeter. Slightly more pronounced expansion occurs when we look at the weight of these phones, with the iPhone 8 Plus expanding from 188 to 202 grams. Still, even that growth isn't more than the mass of a few coins, and this year's iPhone Plus doesn't really feel larger or heavier in any way you're likely to subjectively notice.
But measurements only tell half the story, and with the iPhone 8 Plus we see Apple adopt a new glass back for its smartphones. While that may help empower the phone to take advantage of wireless charging, it could be a move that has a few shoppers thinking twice, as it also feels more damage-prone than the old design.
Apple's gone back and forth over just what degree of options it gives its users, and while some years can be very one-size-fits-all, others run the risk of overwhelming shoppers with choices. Perhaps the company was afraid it was leaning a little too far in the latter direction, after the iPhone 7 Plus was available in your choice of five colors. With the 8 Plus, Apple's reining things back in, and culling that selection down to just space gray (ie, black), silver, and gold. And considering the scratched-up mess many of those Jet Black iPhones turned into, perhaps we're better off without the option.
Waterproofing is back, just like we got on the iPhone 7 Plus, and we're glad to see that even with the new materials this time around, protecting the hardware against accidental water damage is still a priority.
While the size and shape of the 8 Plus aren't anything too far removed from what Apple's given us before, this handset falls victim to the same consequence of shifting design trends that stopped us from being as excited about phones like the
HTC U11
as we might have been just one year in the past. With the arrival of extra-wide-aspect-ratio phones like the
LG V30
or Samsung Galaxy Note 8, traditional phablets like the iPhone 8 Plus are starting to feel "fat," or being too wide for the amount of screen real estate they offer.
Apple's admittedly doing something about that by moving to the new design of the iPhone X, but that doesn't do anything to help the 8 Plus. The smaller iPhone 8 is still petite enough to not conjure up the same emotions, but the Plus is ultimately left in an uncomfortable middle ground that's starting to feel less and less attractive.
Display
Sharp and colorful is great, but we miss the exceptionally high brightness of last year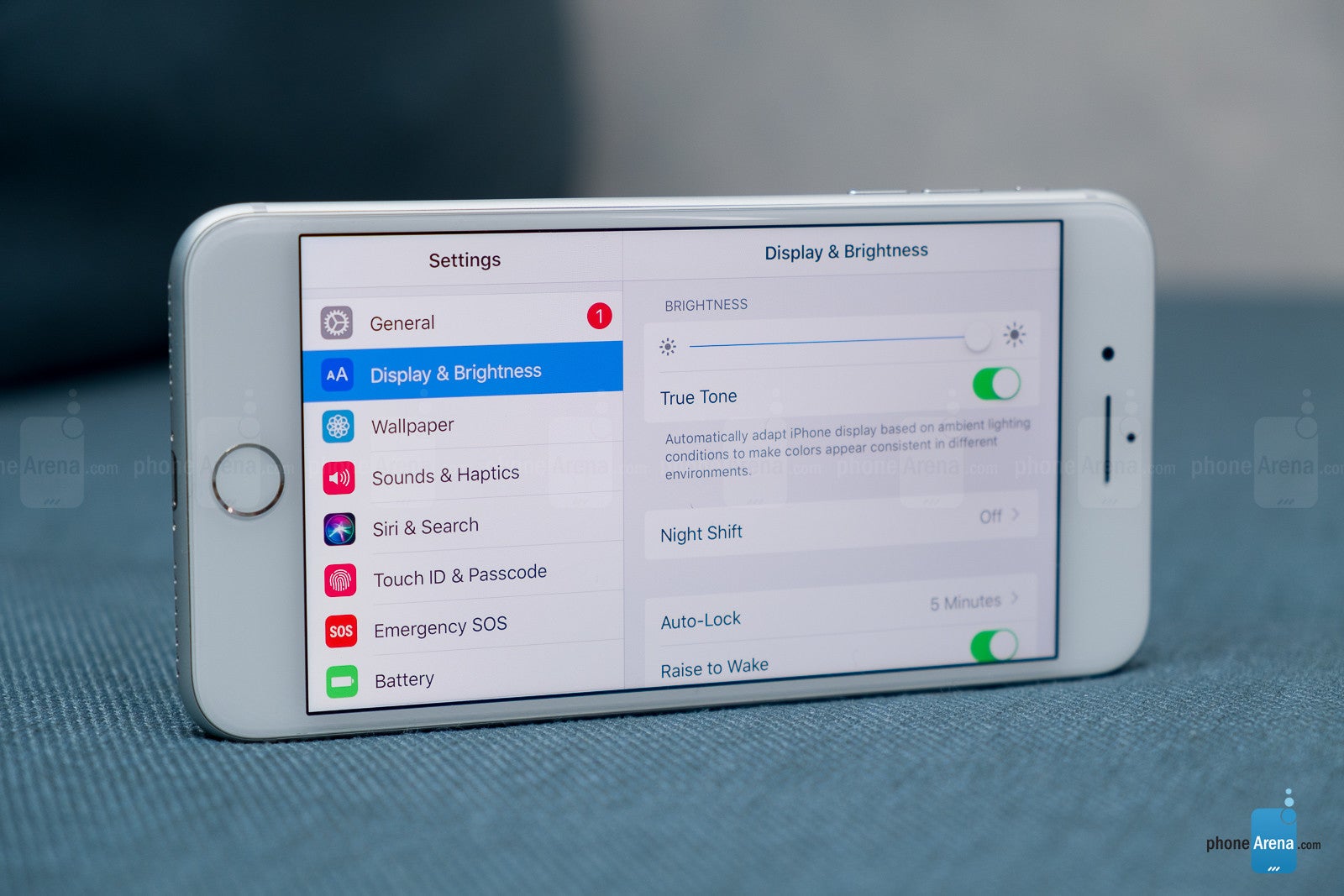 Apple's best, newest screen tech is reserved for the iPhone X, with its AMOLED panel and HDR-video support. But even as it keeps the same screen size, shape, and resolution as the iPhone 7 Plus, the 8 Plus still manages to squeeze in a little new hottness.
This year, that means True Tone – the same system we saw Apple deploy with the iPad Pro – coming to the iPhone. As Apple helpfully demos while you set up the iPhone 8 Plus, True Tone uses the phone's sensors to match screen color temperature with ambient lighting conditions. While that won't have any major impact on how you use your phone, it's exactly the kind of little "quality of life" improvement that Apple loves to highlight.
One important consideration to keep in mind if you're perusing the iPhone 8 Plus spec sheet is Apple's mention that the phone supports playback of HDR-enhanced video content. While that's true, of Apple's new iPhones only the iPhone X has a screen that's capable of actually reproducing that high-dynamic range video. So while HDR footage will play on the 8 Plus – and will look great, just like standard video on this big screen – it just can't offer quite the same experience as it would on the iPhone X.
Like we've come to expect from iPhone displays, the screen on the iPhone 8 Plus is bright and versatile, but this time around the Plus and regular iPhone aren't quite as evenly matched. Last year, the 7 models were both capable of some similarly bright output, but with this new generation of hardware, the screen on the 8 Plus isn't nearly as bright as its smaller sibling. The levels are still high enough as to be brighter than the majority of smartphones out there – so it's hard to be too, too upset – but it's still a confusing step back from the lofty heights we know Apple's capable of achieving.
Color reproduction is very good, and only the slightest hint of colors leaning towards the cyan side detracts from its accuracy.
Display measurements and quality