Sprint's HTC One (M8) updated to Android 5.0.2
2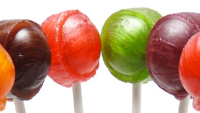 Last week, Sprint surprisingly updated the
HTC One (M7)
to Android 5.0.2 before it updated the
HTC One (M8)
. A leaked document had indicated that HTC One (M8) owners on Sprint
would receive the update on Friday the 13th
. But one of our loyal readers sent us a pair of screenshots this evening to show us that his Sprint branded HTC One (M8) was indeed 'Lollipopped' on Wednesday. That is two days earlier than the leaked memo suggested.
If there is one thing that stands out from the images we received, it is the size of the update which came out to 713.98MB. Obviously, you are going to want to make sure that you are connected to a Wi-Fi network before downloading and installing it. At the same time, you should have your battery charged to at least 50%
Android 5.0.2 features the new "Recent Apps" menu, Project Volta, Lock Screen notifications and pull-down Quick Settings to name a few. With the update, half of the major U.S. carriers will have updated their customers' HTC One (M8) to Lollipop. That leaves Verizon and AT&T left to update their versions of the One (M8).
HTC had originally promised that
the update would be sent out no later than 90 days
after Google handed in the final version of Android 5.0.
Google had delivered the final version of Lollipop on November 3rd
which means that U.S. carrier branded versions of the HTC One (M8) should have received the update no later than February 3rd. But HTC
eventually admitted that problems with the software
was causing it to update some versions of the phone past the February 3rd deadline.
Thanks for the tip, Sam!