Sprint partners with BodyMedia for better fitness apps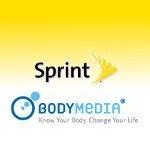 When it comes to fitness, everyday practice is what counts. Third largest U.S. carrier Sprint and health monitoring systems provider BodyMedia noted that cell phones fit right in our daily life and are teaming up to provide better fitness apps on Android phones.
BodyMedia, for those of you not familiar with the company, produces armbands and similar wearable
health monitors
. The products find great use in maintaining a healthy lifestyle and weight management, for example. Pairing them with smartphones allows almost instant analysis and feedback about your
physical condition
. The collaboration could mean that your physician will be able to track your body condition from a distance, but it will also give data about improving sleep or calorie balance.
The BodyMedia ID pack will have all the needed software and will be available on the LG Optimus S, the Sanyo Zio and the Samsung Transform on an Everything Data plan in the
first half of 2011
. Uhm, social media support is also in the plans, for those who would like to share their calorie habits with the world (not us). Finally, we are glad to see that smartphones can be used for something more than
killing zombies
in a game – we know, it is addictive, but still.
2011 is off to a busy and promising start with
CES
right around the corner. The BodyMedia/Sprint software will be just one of the many exciting novelties demoed at CES and we will be in Vegas covering all the details, so stay with us.
source:
Fierce Mobile