Sprint offers new customers vouchers worth $50 for Samsung Media Hub if they buy Epic 4G or Galaxy Tab
1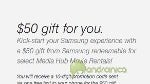 It seems Sprint is working very hard behind the scenes to improve its services and, in turn, its market share. First, Sprint announced
the Sprint ID feature
and now there is a report going on that customers who buy
Epic 4G
or
Samsung Galaxy Tab
will get some perks in the form of a $50 voucher for "limited usage" of the Samsung Media Hub.
The promotion will be valid from October 31 to January 8, 2011 and you'll have 60 days to use it. After this period expires, you won't be able to use this voucher. You have to mind the fact that regardless of when you start taking advantage of the promotion, it will be available until March 31, 2011. Furthermore, there is a talk about "limited access" of the voucher, but no details are available at the moment.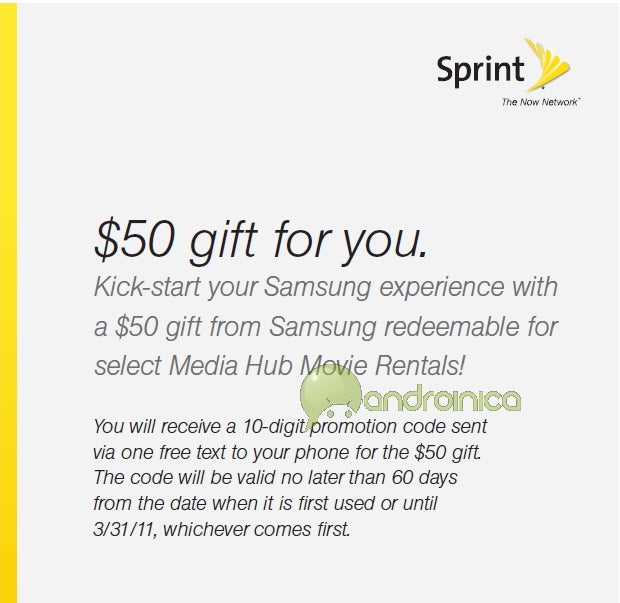 Once you buy an Epic 4G or a Galaxy Tab, within a week you'll receive a message from Sprint with a 10-digit code that will enable you to use the gift from Sprint and Samsung.
Since all four major US carriers are offering the Samsung Galaxy Tab (along with US Cellular), it's understandable that Sprint is trying to have an edge over its rivals. 50 dollars in the Media Hub is a lot of video content which you can watch virtually for free and it looks like a good move by Sprint and Samsung. The Samsung Galaxy Tab will be available starting November 14th and will cost $400 on a two-year contract.
What are your thoughts on this news? Can Sprint's 4G network along with this promotion help you make a decision in Sprint's favour?
source:
Androinica
Recommended Stories