Source: Apple cuts back on memory chip orders from Samsung for Apple iPhone 5
55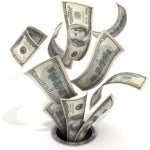 According to an unnamed industry source quoted in Friday's
Korea Economic Daily
,
Samsung's name has been removed by Apple
from a list of memory chip suppliers for the first batch of the new iteration of the
Apple iPhone
. The source says that the Korean manufacturer's name is still on a list of initial suppliers for the Apple iPhone 5. Samsung delivers a number of parts for the Apple iPhone including processors, flat screens and memory chips. It is the memory chips where Apple is seeking to diversify by replacing Samsung's DRAM and NAND chips for those made by Toshiba, Elpida and SK Hynix.
Another source for
Reuters
says that Apple still has Samsung's name included as a vendor for memory chips although orders from Apple have been declining. Samsung has made up the shortfall
by selling memory chips to its own handset business
which has been soaring. Samsung's smartphone business makes up about two-thirds of the company's profit. Just the other day, Samsung announced that
it has sold 20 million units of the Samsung Galaxy S III in 100 days
, three times faster than its predecessor.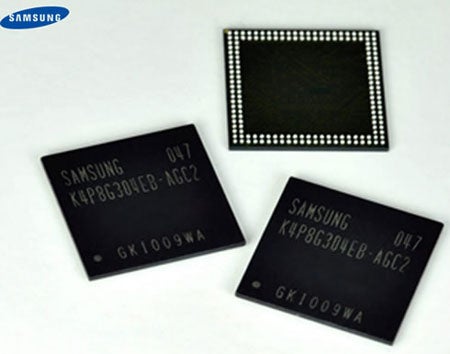 Apple is ordering fewer DRAM chips from Samsung
Reuter's source denied speculation that the drop off in orders to Samsung from Apple was due to the recent patent war between the two firms that recently led to a
jury awarding Apple $1.05 billion from Samsung for patent infringement
. Instead, Apple's desire not to rely on just one source for important parts has led to this search for diversification.
The
Korean Economic Daily
source said that Samsung's name has been removed from a list of battery suppliers for the Apple iPhone 5 as the Cupertino based firm has selected China's Amperex Technology Ltd and Japan's Panasonic Corp to deliver the power source for the 6th generation of the iconic smartphone. But the Korean tech titan is the
sole source of microprocessors for both the Apple iPhone and the Apple iPad
which gives Samsung some degree of leverage against Apple.
According to Morgan Stanley, Samsung should bring in $13 billion in component sales next year, resulting in $2.2 billion in operating profits.
source:
Reuters