Car Connectivity Consortium wants you to start your car using a smartphone
6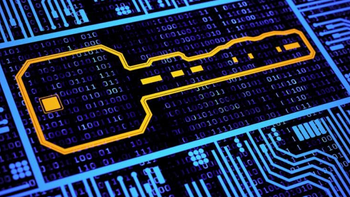 Look, you're more apt to lose your car keys than misplace your smartphone. That is actually a good thing because on Wednesday, the Car Connectivity Consortium introduced new standards for a Digital Key. Using an NFC enabled handset, users will be able to lock/unlock their car doors and start the engine on their cars. Release 1.0 of the Digital Key specs have been released and allows Digital Key information to be transferred securely by a driver to his/her smartphone for use on any vehicle. Using NFC keeps the process secure because of the short range of the signal. In addition, the CCC is promising cutting
edge
security to prevent unauthorized access to vehicles.
The CCC has started work on Release 2.0 specs, which should be released in the first quarter of 2019. This release will allow different smart devices and vehicles to work with each other and will also provide a scalable solution to lower the cost of developing the system for the companies involved.
"I'm excited about the overwhelmingly positive response we've received from the industry to our standardized Digital Key solution, with new members signing up to help drive adoption and specification development. We're already seeing products in the market that are leveraging Release 1.0, and I believe that the forthcoming Digital Key Release 2.0 will have an even bigger impact on the industry as we meet needs for massive scalability. I'm enjoying this exciting journey with the CCC community as we change the way that drivers access any vehicle, and add further to the key functions that smart devices enable in our lives."-Mahfuzur Rahman, President, CCC
Audi is already using Digital Key technology for some of its current models and Volkswagen says that the Digital Key Service will soon be offered to its customers. As far as the names that we're concerned with, charter members of the CCC include Apple, LG and Samsung. Snapdragon chip designer Qualcomm is listed as a core member.