Sony Xperia Z Ultra receives an early Android 5.0 Lollipop build, courtesy of XDA
8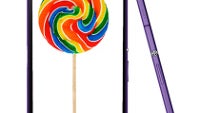 Android 5.0 Lollipop is already upon us, gracing select devices either officially or unofficially (courtesy of the tireless Android developers that have worked towards this). It comes to no surprise that select Sony models already run Lollipop (take the
Sony Xperia L
, for example); what's more, Sony has already revealed that a large number of its most
recent and not-so-recent handsets will get the newest Android
. Among these was the
Sony Xperia Z Ultra
, the large, 6.4" behemoth of a phablet that made the rounds roughly a year and a half ago.
Luckily enough, the fans of the 6.4" giant who are not of the patient type and don't want to wait for the Lollipop to arrive officially will probably be happy to know that the first AOSP-based Android 5 build for the Xperia Z Ultra is already here. The firmware has been ported by the long-time XDA developer Saatvik Shukla (who probably has a lot of love for Sony handsets) from the
Sony Xperia Z1
, which shares almost the same hardware insides as the Xperia Z Ultra.
Then again, being an unofficial port, not everything works as intended. For example, the camera, GPS, and the stock video player don't work. The build is available for both the regular and the Google Play edition of the Xperia Z Ultra, and those who are eager to play the dangerous game of flashing and testing this early Lollipop will have to tread lightly, as flashing the wrong build might render your phone useless.