Android 9 update limits the use of some Galaxy S9/S9+, Galaxy S8/S8+ handsets
37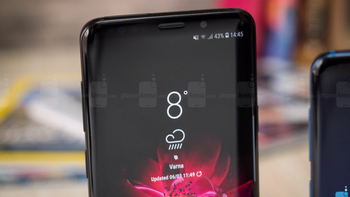 According to SamMobile
, the Android 9 Pie update for the
Samsung Galaxy S9
/
S9+
and the
Galaxy S8
/
S8+
brought some unintended issues to these models. Many users have complained that the files containing the latest build of Android and the One UI interface contained a bug that drains the battery on their phone, lowering battery life.
Owners of affected units say that they have seen their screen time drop by as much as 50% because the battery inside their phones run out of fuel quicker. The manufacturer has not yet commented on the complaints, and while it isn't totally unusual for the installation of a new Android build to cause a change in battery life, the extent to which these batteries are draining is obviously excessive.
Some users are suggesting that those with a 2018 or 2017 Samsung flagship negatively impacted by the update, try a factory reset to see if it helps with this issue. Another user recommends letting the battery on an affected phone recalibrate. To do this, let the battery drop down to 0% and charge it back up to 100%. Repeat this process, and the battery should improve over time.

Keep in mind that not all Galaxy S9 series and Galaxy S8 series phones have experienced this problem following the installation of the update. Those who are now forced to seek an outlet more often are hoping that another update to fix the issue is disseminated soon.