Seven Nokia product codenames leak, that's a lot of Windows
41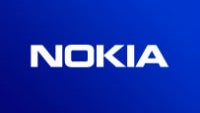 Recently, we heard that Nokia's upcoming phablet device has been codenamed "
Bandit
"; and, we know that Nokia has a
Windows RT tablet
in the works as well as a couple of other devices. But, a new leak has unveiled seven different product codenames, which means the company has more extensive plans for new Windows devices than we knew.
The leak comes from prolific leaker @evleaks, who lists the Nokia product codenames as "Bandit, Lanai, Orion, Pegasus, Rivendell, Shorty, Siruis". As we mentioned, Bandit, refers to the upcoming phablet. The other one that looks familiar is "Rivendell", not just because we know Lord of the Rings, but because @evleaks had previously said that Nokia was working on a product codenamed "Rivendale". The thinking is that codename may refer to the Windows RT tablet that's in the works.
That leaves five more codenames that we can't really connect to any devices. It seems like a safe bet to assume that they will all be Windows devices, and that the majority will likely be Windows Phone, since we haven't heard about any Windows 8 tablets in the works.
It's also interesting that three of the seven have celestial connections: Orion and Pegasus are constellations, and Sirius (misspelled by @evleaks) is the brightest star in the sky. Perhaps those three devices are connected somehow.