Nokia Bandit: a 6-inch quad-core, 1080p Windows Phone phablet
81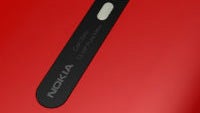 There have been a few rumors here and there about the upcoming Nokia phablet, but
The Verge
is claiming to have solid news on the topic. From what we had heard before, the phablet was planned to be somewhere between
5.5-inches and 6-inches
with a display resolution of
1080p
, making it the first 1080p Windows Phone device.
The Verge
is saying that Nokia's upcoming phablet is codenamed Bandit, and it will feature a 6-inch 1080p display. The device is also expected to be the first quad-core Windows Phone device, running a Qualcomm chipset, but it is unclear what Snapdragon chip it will be. The report also says the camera will be "at least 20 megapixels", but doesn't say it will be the same 42MP camera seen on the Lumia 1020. And, of course, the device will be running Windows Phone 8 update
GDR 3
, which in addition to features like orientation lock and Driver Mode, is needed to support 1080p displays.
The Bandit is said to be testing on AT&T right now with plans to launch by the end of the year. Most rumors have put the Nokia phablet release sometime in November.
Recommended Stories