Samsung's popular Galaxy Buds 2 are now less than $100 on Amazon!
We may earn a commission if you make a purchase from the links on this page.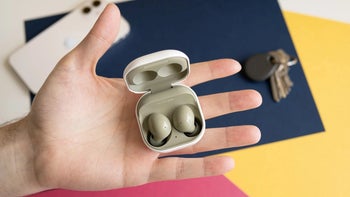 Samsung's Galaxy Buds models have been seeing some really awesome deals lately on Amazon, with the two most recent examples being the
Galaxy Buds Pro 2
and the
Galaxy Buds Live
. Now the
Galaxy Buds 2
also join the discounts party, with a price cut of 34% on Amazon, which amounts to about $50! Keep in mind, though, that this discount is for the Graphite and White color options.
Given that they usually cost $150, this hot deal brings Samsung's entry-level earbuds ever so slightly below the $100 mark, making it the best offer we have seen in the last two months. That means you are getting a better deal even when comparing it to the prices we saw during the holiday season in 2022.
The Galaxy Buds 2 from Samsung were released in August last year, and even though they are the more affordable version when compared to the Pro model, they still offer enough for most customers out there. One of the best features on the Buds 2 is their active noise cancellation (ANC) that Samsung claims blocks 98% of all background noise, as well as the support for wireless charging, a combo you don't usually see in budget Bluetooth earbuds.
The Galaxy Buds 2 are one of our top picks for the best wireless earbuds to buy in 2023, and for a good reason. Besides their really good ANC performance for the price, they also come with up to 29 hours (20h with ANC on) of battery life, making them one of the best choices if you are looking to buy a long-lasting pair of buds.
Of course, all of these pros would mean nothing if the sound quality was not on par, but you can rest assure that you are getting great audio performance from these bad boys. They are especially good if you are into music that is complemented with a more bass-focused profile. Lastly, it doesn't hurt the Buds 2 come with multiple color choices and an unobtrusive design.