Samsung to report record operating profits for the first quarter
26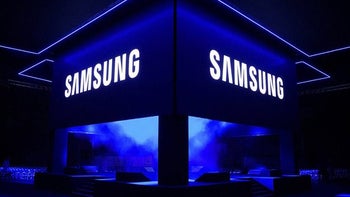 Samsung has delivered three straight quarters with record earnings (Q2, Q3 and Q4 of 2017). According to Samsung, the company was able to continue its strong performance during the first quarter of 2018, which includes the first three months of the year. Friday morning (still Thursday in the states), the manufacturer said that it will report a record operating profit for any quarter in company history.
The company said that it expects to report an operating profit of 15.6 trillion South Korean won ($14.7 billion USD) for the first three months of the year. That would be a 9.9% increase from the 9.9 trillion won ($9.3 billion USD) that Samsung reported for the first quarter of 2017. It also would top the estimate of 14.5 trillion won in operating profit and revenue of 61.5 trillion won that Wall Street analysts forecast for the first quarter of 2018. Samsung will report its official first quarter earnings some time later this month.
Samsung might have trouble keeping up its string of record quarterly results when it reports its profits for the current period which runs through June. That's because it released its new flagship phones, the
Samsung Galaxy S9
and
Samsung Galaxy S9+
this year in March. That means that initial sales for these handsets were credited to the first quarter. Last year's flagship models launched in April, which helped the manufacturer report a record second quarter 2017 operating profit. Thanks to the earlier release of its flagship phones this year, Samsung will have a hard time achieving higher year-over-year profits for Q2.
Investors are not celebrating the announcement. Samsung's shares are trading in Korea at 2,204 won ($2.26 USD), down 1.3% on Friday morning.
source:
WSJ