Samsung shares take a deep dive following FAA's warning on Galaxy Note 7
80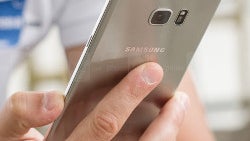 The Galaxy Note 7 saga doesn't seem to end anytime soon, even though Samsung will lose quite a lot financially speaking. The newest estimations forecast about $1 billion loss after the massive Galaxy Note 7 recall, but the brand damage might be worth even more than that.
The "explosive" Galaxy Note 7 has been the talk of the town for the last couple of weeks, but lately even air-safety regulators pointed out that it would be dangerous to fly with Samsung's flagship phablet.
No later than yesterday we reported that
FAA warned passengers
against using the Samsung Galaxy Note 7 smartphones during flights.
"
In light of recent incidents and concerns raised by Samsung about its Galaxy Note 7 devices, the Federal Aviation Administration strongly advises passengers not to turn on or charge these devices on board aircraft and not to stow them in any checked baggage.
"
That seem to have caught investors' attention as Samsung's shares took a deep dive earlier today right after FAA's yesterday announcement.
About $10 billion were shaved off Samsung Electronic's market value on Friday. The shares closed at 1.575 million won ($1,432), down 3.9%.
Samsung issued a recall
last week for around 2.5 million Galaxy Note 7 devices that were already shipped to customers and retailers alike. On top of that, the South Korean company now offers exchange programs where customers can get the Galaxy S7 or Galaxy S7 edge for free instead of their ordered Galaxy Note 7.
Also, in selected countries, customers who purchased the Galaxy Note 7 receive $25 gift cards. However, despite the recall order, many consumers who pre-ordered the smartphone haven't canceled them and still wait for Samsung to send them a safe to use Galaxy Note 7.