FAA officially warns against using Samsung Galaxy Note 7 phones during flights
48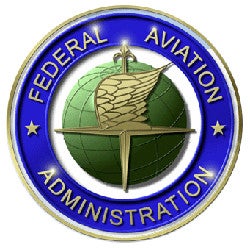 With all those Samsung Galaxy Note 7 devices exploding almost on a daily basis, it was just a matter of time before the Federal Aviation Administration would take into consideration the banishment of these particular phones from all flights.
We reported a few days ago
that FAA and the Pipeline and Hazardous Materials Safety Administration were working guidance related to this issue, and today we're here to tell you that a warning has already been issued.
The entity has just released a short statement in which it advises all passengers not to use their Galaxy Note 7 phones during flights.
"
In light of recent incidents and concerns raised by Samsung about its Galaxy Note 7 devices, the Federal Aviation Administration strongly advises passengers not to turn on or charge these devices on board aircraft and not to stow them in any checked baggage
."
So, if you can't put them into your checked baggage and you can't turn them on either, then you will most likely carry the Galaxy Note 7 in your pocket. As long as it's turned off, there's no danger of explosion, so you, and the whole plane, should be safe until the latter lands.
From what we understand, FAA hasn't yet banned Samsung's Galaxy Note 7 from planes, but an official has already confirmed that the statement issued today will be updated "as more information becomes available."
Basically, this means that the Galaxy Note 7 could actually be banned from flights if reports about
exploding units
continue to emerge in in the next couple of days. Let's hope Samsung manages to replace all these faulty devices before any more Galaxy Note 7 burn and cause damages.