Samsung moved 800,000 Galaxy Gears in two months, says it's 'the most sold wearable watch in the market'
65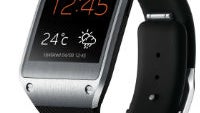 As if to qualm the naysayers, Samsung has reported pretty good sales figures for its Galaxy Gear smartwatch. The wearable managed to clock 800, 000 units sold in the span of just two months, which is not bad at all, considering the nascent market.
The competition is heating up with Sony's
SmartWatch 2
, the new
Pebble
, Qualcomm's
Toq
, and the elusive Apple and Google smart watches that are yet to hit the market, so Samsung might have a good headstart here.
An 800, 000 sales figure despite the price tag and the fact that the watch only worked with the
Galaxy Note 3
until recently shows that there is some market out there for such gizmos, be it early adopters only.
"
It's the most sold wearable watch available in the market place...and we plan to expand its availability by expanding mobile devices that work with the Gear
," Samsung mentioned in a statement. Of course, the Gear was sometimes bundled with the Note 3 in carrier promotions, so that might have added to the sales blitz. In addition, yesterday a Korean business publication came out with
much lower sales estimates for both the Gear and the Galaxy Round phone with flexible display
, so the number of watches actually sold to end customers, and not shipped to stores, or coupled with promotions, might be much less.