Pebble smartwatch to get new software features tomorrow, live event scheduled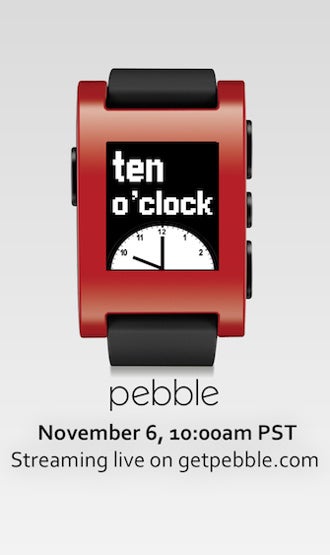 The Pebble stands out among other smartwatches with its long battery life and tons of applications, and now the $150 device that connects with your smartphone is expected to get new software features. The Pebble team has announced an event to share "big news" tomorrow and it will be livestreamed over at the company's official website (hit the source link below for the livestream).
Right after the event, two of the team members will do a Reddit AMA to answer questions about the changes that are coming with developers and regular users.
Pebble is one of the best-funded Kickstarter projects. The idea was born in 2012 and got over $10 million in crowd funding. Now, you can order the Pebble watch on the company's website and even find it in Best Buy. The price is set at $150.
The Pebble smartwatch stands out with its great 1-week battery life, always-on monochrome LCD display with backlighting, and tons of useful apps and watchfaces. It is also protected from the elements. Take a look at the announcement for tomorrow's event - it kicks off around 10am PST.
Hello Pebblers!
Apologies for the radio silence the last couple months. We know it has been a long time since we shared an update, but we've had our heads down focusing on some exciting developments and big news is brewing.
This Wednesday, November 6th, we'll be sharing the details. You're invited to join our (hopefully less blue) livestream at 10am PST to hear the news first hand. Just visit www.getpebble.com Wednesday after 9am PST for a link to the event. If you're currently developing for Pebble, or interested in creating apps for Pebble, then you should definitely tune in!
We'll also post the news for those who can't join and a recording of the livestream will be available immediately following the event. Eric and Pebble's developer support team will also be available to take questions on a Reddit AMA on Wednesday at Noon PST.
Most of you have Pebbles on wrists by now, but our records show that 460 of our 68,929 backers are still waiting. If you are one of those 460, we want to hear from you! We need a correct email and shipping address so we can send your Pebble(s). Please enter your info at http://bit.ly/kswaiting and we'll confirm Pebble shipments as fast as we can.
Thanks once again for your support, much more to follow soon!
Team Pebble
source:
GetPebble