Samsung decides not to try and ban the iPhone 4S in Korea, gets a March 2012 hearing in Australia
53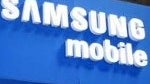 Samsung looked at the
raging success of its Galaxy line in its home country
, and decided that trying to ban the iPhone 4S from being sold there is not worth the lawyer manhours it has to pay. A Samsung executive was quoted saying that the company has dropped the
patent suit against Apple in Korea
, in order to focus better on
similar lawsuits it has launched against the fruit company anywhere Apple is suing it too
.
One of these places is Australia, and the judge just ruled that the preliminary hearings are over, and the
Samsung vs Apple lawsuit
will be held in March 2012, while Apple demanded August so it has more time to prepare. Justice Annabelle Bennett, however, concluded that next summer is too late, and said she will give the exact date in March later this Friday.
With the
Californian lawsuit also panning to happen next year
, we will have plenty of entertaining snippets from both sides for the foreseeable future, and should go long popcorn producers.
via
ChosunIlbo
&
AppleInsider