Samsung-Apple hearing in Australia expedited, but the iPhone 4S ban attempt in Europe paused
17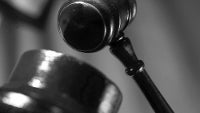 Samsung scored a fast-tracked hearing for
the lawsuit that Apple raised against the Galaxy Tab 10.1 in Australia
, which resulted in preliminary injunction and banning the tablet from sales and marketing Down Under. This expedited schedule win is important, since Samsung will have a chance to lift the ban, if the litigation outcome is positive for the company, and start selling its best tablet in Australia in time for the all-important holiday season. Still, no firm date has been set by the judge, only a recommendation that the process should be fast-tracked.
In Europe the roles got reversed, though. The counter-lawsuits and preliminary injunction requests
Samsung filed against the sales and marketing of the new Apple iPhone 4S in France and Italy
on the basis of 3G standard patents were put on pause by the courts. Samsung will have until November 15 to file a new plea, while Apple will have until December 6 to respond. We can bet that Apple will file on the last day, and then December 16 is set for the hearing in Italy, by which time Apple will have sold many, many iPhone 4S handsets already. The same hearing was postponed in France also - for November 15.