Apple manages to fast-track its California lawsuit against Samsung for July 2012
84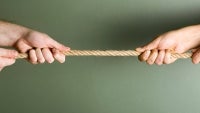 Apple is chasing Samsung across the globe with 12 lawsuits in 9 different countries, but on its home turf in California it is apparently getting some favorable treatment, as it just
managed to schedule its lawsuit hearing for July 2012
.
While this might not seem as much of a fast-tracking at first glance, bear in mind that the court's median scheduling time is 23 months, what Samsung was asking for, and Apple managed to reverse it to 15.5 months after the initial claim.
Apple was asking for an even earlier date, February 2012
, so the judges arrived at the wise decision to set July 30, 2012 as the date for the trial.
Samsung can also ask for an expedited hearing of its own counter-claims against Apple in the California court, although Apple is accusing it to have "
artificially inflated the scope of this case by interposing 12 more utility patents
". The lawyers have probably already renovated their second house in The Hamptons, and are now looking at bigger boats.