Samsung shifting its Apple patent war strategy, hopes that Tim Cook will be more reasonable
24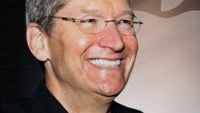 Now before
Steve Jobs passing away
, Samsung didn't hold high hopes that it can reach any sort of licensing agreements or a deal with Apple over the patent infringement war it hurled upon the Galaxy line.
The Korea Times reports that Samsung's legal team has already held "emergency meetings" to reconsider its
scorched earth litigation strategy
and maybe stop launching counter-lawsuits in all countries where it is being sued by Apple.
The executives think that
the new CEO Tim Cook, being a brilliant operational guy
, and basically inventing Apple's state-of-the-art supply chain system, will be more practical and open to reason. While this all may sound like an episode of "The Godfather", Samsung has every reason to believe that Tim Cook, who is behind the components supply strategy of Apple, and has signed off the multibillion dollar agreement to source parts from Samsung this year, might be
more willing to negotiate and put the matter behind
for the sake of everybody and the disgust of the lawyers' trophy wives.
Samsung filed counter-lawsuits in France and Italy
to ban the sales and marketing of the iPhone 4S there immediately after its announcement on Wednesday, but before being aware that Steve Jobs has passed away. Now it is obviously fine-tuning the strategy to put the countermeasures on hold for the time being and reach out to Tim Cook. The next verdict in the global patent war is expected to come from Australia, where the judge has hinted she will have a final decision whether to ban the Samsung Galaxy Tab 10.1 Down Under next week.