Samsung Galaxy S5 mini size comparison: more compact than most other minis
11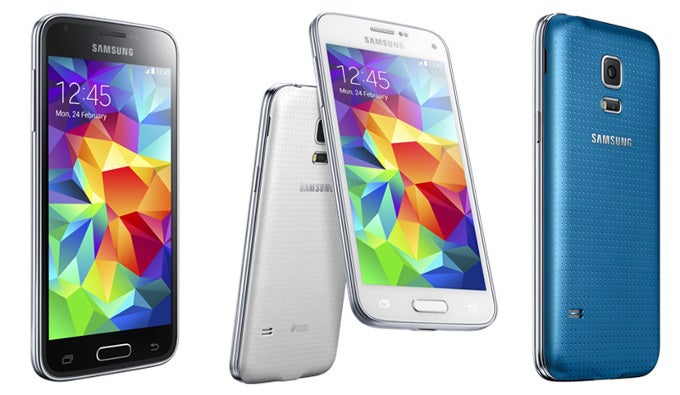 The Samsung Galaxy S5 mini
The
Samsung Galaxy S5 mini
has gone official, trying to ride on the popularity of the flagship
Galaxy S5
, but instead of bringing out the full potential in a compact body (like Sony did with its Z1 Compact), it is coming in a shrunk-down body and also with less silicon horsepower. Thus, the main attraction of the S5 mini is that it has a smaller size that better fits single-handed use, and it's not so much about the ultimate perfromance.
In the world of minis, though, the S5 mini looks good. Its 4.5" display puts it in the same league as devices like the
HTC One mini 2
and
Motorola Moto G
, but what sets it apart from those two is that it's narrower, and comfortable to hold in one hand. It's also water- and dust-protected, plus this new 'mini' has also got a fingerprint scanner, unlike any other in its class, so you can securely unlock the phone.
What we'll focus on here, though, is purely size. We're comparing the Samsung Galaxy S5 mini against other 'minis' in the same class, as well as tracing how the idea of a mini phone evolved from the first Samsung Galaxy S III mini, a phone with a 4-inch display, to the current 4.5" compact soldier by Samsung. Finally, we'll also compare it with other flagship phones to see the difference in size. Ah, and if only Samsung went the way of Sony and put the latest and most powerful silicon in the S5 mini...
Samsung's Galaxy S5 mini against the current crop of 'minis'
The Galaxy S5 mini and its predecessors: the evolution of the mini
The S5 mini against today's flagships