Samsung Galaxy S4 Zoom, S4 mini and S4 Active to be announced at the end of May
50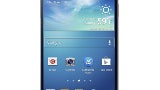 Samsung must be quite busy these days as it's helplessly trying to keep information leaks from happening. However, the company doesn't seem to be doing a great job at that and so we already know that the camera-centric Galaxy S4 Zoom, rugged Galaxy S4 Active and mid-range
Galaxy S4 mini
are all in the works.
According to the unofficial info that's currently available, the Galaxy S4 Zoom is to be released sometime in the summer. When it comes to the release dates of the other two, the sources have been a bit more specific, claiming that both the S4 Active and S4 mini will come out in July. Whether or not that is indeed going to be the case, we can't be sure.
Samsung fan-site SamMobile, though, has now published a new rumor going that Samsung is to announce all three devices by the end of this month. This information is important because it provides more credibility to the previous rumors about the release dates. A period of about a month or so between announcement and launch seems perfectly believable for Samsung devices.
Even though all three models have the Galaxy S4 branding, they are all expected to sport mid-range specs, although each will good at something. For example, the Galaxy S4 Zoom is expected to have a very capable camera in order to rival strong competitors from Nokia and Sony, while the Galaxy S4 Active will aim to be a rugged smartphone without much compromise in the design department. The Galaxy S4 mini, on the other hand, will be a more compact solution for those users who aren't into the gigantic smartphones of today.
source:
SamMobile