Samsung has four Galaxy S10 models in the works, new evidence suggests
16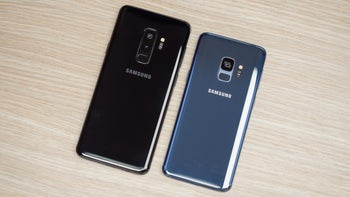 Samsung is expected to launch four different
Galaxy S10
models next year, but at least one of them will not be available globally. Three of these
Galaxy S10 models
are internally known as beyond 0, beyond 1, and beyond 2.
The fourth Galaxy S10 model that Samsung is expected to launch in Q1 2019 is codenamed beyond 2 5G. All four codenames have been recently within the framework of the Android 9.0 Pie beta build for
Samsung Galaxy S9+
, which was
leaked earlier today
.
There are no other details about the phones except for the mentioning of their codenames. Keep in mind that
this isn't really new information
, just one more source that suggests Samsung has four Galaxy S10 models in the works.

Three of them – beyond 0, beyond 1, and beyond 2 will be available globally, but the
beyond 2 5G might only be available in South Korea
. The latter is a 5G variant of the most expensive Galaxy S10 model, codenamed beyond 2.
Here is a quick rundown of all the Galaxy S10 models that have been rumored to arrive early next year:
beyond 0 (Galaxy S10): 5.8-inch display, single rear camera;
beyond 1 (Galaxy S10): 5.8-inch display and dual rear cameras;
beyond 2 (Galaxy S10+): 6.44-inch display, triple rear cameras, and dual front-facing cameras;
beyond 2 5G (Galaxy S10+): just like beyond 2 plus 5G support.
All four models will ship with Android 9.0 Pie on board, but they might come with different chipsets (Exynos and Qualcomm) depending on the market.