Samsung may offer three Galaxy S10 models, one with a triple-camera setup
34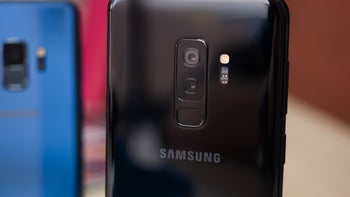 Following reports just a few days ago that stated Samsung would offer the Galaxy S10 series
in two sizes
, a new report from ET News reconfirms this and also reveals some interesting details about the camera setup.
Partially coinciding with the most recent information, the new report confirms that the smaller Galaxy S10 variant will sport a 5.8-inch display. However, when it comes to the larger offering, it's now claimed that a 6.2-inch panel will be present, instead of the 6.3-inch display that was previously mentioned. In addition to this, it appears
Samsung
has some big camera upgrades in the works too, with plans for a total of three models, which are codenamed "Beyond 0," "Beyond 1," and "Beyond 2."
Starting off with the first model, this variant will ship with the smaller 5.8-inch panel although, interestingly, it won't be a dual-edge display. Instead, the company will reportedly stick to a more traditional flat display. Furthermore, in terms of the camera setup, a single sensor on the rear is said to be present, thus acting as a cheaper successor to this year's
Galaxy S9
. Presently, it's unclear if any major upgrades will be featured, although the lens will presumably retain its variable aperture nature. Moving on to "Beyond 1," this model is expected to include a dual-edge 5.8-inch Infinity Display and, unlike the first offering, it will boast a dual-camera setup, much like this year's
Galaxy S9+
. Lastly, completing the lineup will be a model that boasts
a bigger 6.2-inch display
and apparently a significant camera upgrade. See, just like Huawei's
P20 Pro
that was announced back at MWC 2018, the larger Galaxy S10 device dubbed "Beyond 2" is expected to feature a new triple-camera setup on the rear, possibly comprised of a main variable aperture lens alongside a telephoto one and a new wide-angle sensor.

Considering the Galaxy Note 9 is yet to launch, it's a bit too early to know whether or not this report is accurate. Nevertheless, if it is, it will mark only the second time Samsung chooses to launch three Galaxy S flagship models in the same year, with the company previously doing this back in 2015 with the launch of the Galaxy S6, S6 Edge, and S6 Edge+.
Recommended Stories