Three Galaxy S10 models are coming; one may target Apple's iPhone XR
2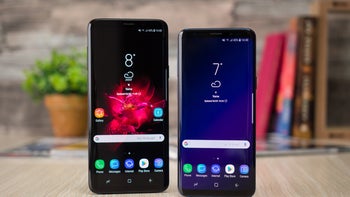 Samsung Galaxy S9 and S9+
The sales performance of Samsung's ninth-generation Galaxy S line has been
rather lackluster
. But in the hope of boosting sales and commemorating the tenth anniversary of the flagship series next year, the Galaxy S10 line is expected to bring some drastic improvements.
Corroborating previous claims, quite a bit of new information has just appeared online confirming Samsung's plans to introduce three Galaxy S10 models. As has typically been the case in the past, there will be two premium models – these will presumably be called the Galaxy S10 and Galaxy S10+. In addition to these, though, Samsung is also said to be preparing a model that will target budget-conscious consumers. However, this isn't expected to be a mid-range offering. Instead, it will presumably be positioned as a direct competitor to
Apple's iPhone XR
.
In terms of what each Galaxy S10 model will bring, all three are expected to feature a main dual-aperture 12-megapixel sensor and a secondary 16-megapixel camera complete with a super wide-angle lens to rival
LG's recent flagships
. Additionally, the larger Galaxy S10+ will also gain access to a third sensor complete with a 13-megapixel resolution and a telephoto lens. Also, this model is set to incorporate optical image stabilization in the wide-angle and telephoto lenses.
In terms of the front design, a significant reduction in the size of the top and bottom bezels is to be expected. Moreover, each smartphone will include a different display size: 5.8-inches on the budget offering, 6.1-inches on the regular Galaxy S10, and 6.4-inches on the Plus offering. Disappointingly, though, it seems there will
no longer be an in-display fingerprint scanner
. Previously, Samsung has tested the feature with the goal of incorporating it into its next flagship devices but it appears the technology is not up to the standards Samsung requires. Because of this, the rear fingerprint reader is set to make a return on all three models.
All things considered, Samsung's next flagship models look set to target Apple's new iPhones directly once again. Interestingly, though, as
Huawei
continues to gain traction in the smartphone market, it seems Samsung is finally seeing the Chinese rival as a threat, hence the expected introduction of a triple-camera layout.