Samsung's Galaxy S10+ model with 5G may be exclusive to Korea
3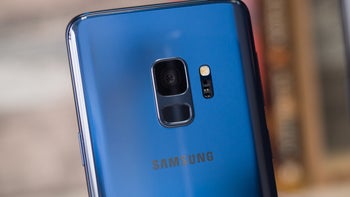 According to multiple reports, Samsung has three
Galaxy S10 models
under development at the moment – the differentiating factors are set to be the overall sizes and the number of rear cameras – but, due to the high cost of implement 5G modems into the smartphones, the South Korean giant is reportedly also planning
a separate 5G version
of the Galaxy S10+.
At this point in time, 5G tech is still relatively new and will undeniably remain so by the time of the
Galaxy S10's announcement
. In fact, only a handful of countries are expected to have networks up and running by next year, so a relatively limited release of the 5G variant is inevitable, regardless of what consumers want. But according to one source, Samsung's 5G plans for its Galaxy S10+ flagship may be limited to just one country: South Korea. At least that's how it seems at the moment, anyway.

Due to the level of advancements in South Korea, and Samsung's historically high market share in the country, it's certainly no surprise to hear that the 5G Galaxy S10+ may be exclusively available in the brand's home market. However, these plans are far from set in stone. After all, according to the same source, a final decision on the matter may not be made until December, which means there is still plenty of time for Samsung to modify its release plans to include other markets such as the United States. Ultimately, though, it seems that the Galaxy S11 series in 2020 will be Samsung's first flagship lineup to support 5G entirely. That is unless the brand chooses to support the new technology in all Galaxy Note 10 units, of course.