Samsung Galaxy S II hits the 10 million sold mark with no help from the U.S.
99+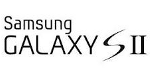 It took the Samsung Galaxy S II one less month than the original model to reach 10 million in sales. And that total, compiled over 6 months,
does not include any sales from the U.S.
where the phone only recently was launched on Sprint as we
reported
. Considering the pent-up demand for the phone Stateside, and the great response that those who purchased the Samsung Galaxy S II, Sprint Epic 4G Touch have had to the device, the 10 million sold figure is going to rise sharply by the time Sprint, T-Mobile and AT&T are all done selling the device in the States..
Earlier this month,
we told you
that in Samsung's own backyard (Korea), the phone had sold 3.5 million units and daily activations of the phone outnumbered those for the Apple iPhone by 7 to 1. According to Samsung, globally
sales of the phone have doubled over the last 8 weeks
from a total of 5 million units sold, which is quite an amazing pace. JK Shin, President and Head of Samsung's mobile Communications Business said, "
In just five months the Galaxy S II has seen tremendous growth, reflecting its tremendous popularity with customers around the world, who in selecting the Galaxy S II as their device of choice have driven the device's strong market position globally
."



As we informed you, the AT&T variant of the Samsung Galaxy S II will be launched on October 2nd for $199.99 with a signed 2 year contract. This version has a 4.3 inch Super AMOLED Plus display and a 1.2GHz Exynos dual-core processor under the hood. Sprint's already launched version has the same processor with a larger 4.52 inch screen. T-Mobile has yet to disclose a launch date for it's version of the phone which will have a 4.52 inch display, but is rumored to offer a dual-core 1.5GHz Qualcomm chip inside.

source: Samsung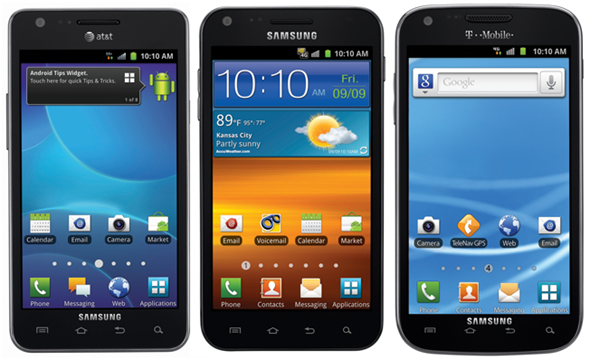 The U.S. versions of the Samsung Galaxy S II, not included in the 10 million units already sold; from L to R, AT&T's model, Sprint's Epic 4G Touch and T-Mobile's variant