Samsung Galaxy S II sales top 3.5 million in Korea alone
39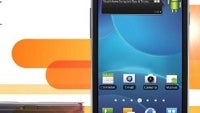 We knew the
Samsung Galaxy S II
was pretty successful - the latest figures pointed to over 5 million S II smartphones sold globally, but now - as the phone is gearing up for a massive US launch (it's already available on Sprint as the Epic 4G Touch) - data shows that it has hit 3.5 million sold units in its home market of Korea alone. To
put this in perspective
, it took the original Galaxy S a year to reach 3 million sold units, and growing at such pace the Galaxy S II is likely to reach 4 million by year end and become the first to go past that threshold in the Asian country.
This is a huge part of why
Samsung's market share continues to increase in Korea
, now reportedly nearing 59% as of September, up from being in the low 50s from June to July.
Daily activations of the Galaxy S II in Korea
outnumber the ones for Apple's iPhone
by more than seven times. As of September 1st, Samsung reportedly has 23,000 daily activations for the S II, while only 3,000 iPhones are activated each day. But Apple is still to introduce the real competitor to the S II - the fifth-gen iPhone, and some sources suggest this is going to happen on October 4th. Are you still willing to wait for the iPhone or would you rather get the S II? Let us know in the comments below.