Galaxy Note 8 units in France start getting Oreo. Global update soon?
6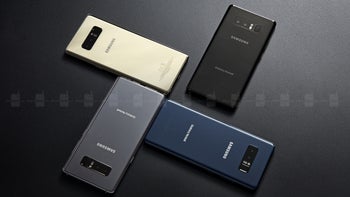 Although Samsung has been working on an Android 8 Oreo update for the
Galaxy S8
and
Galaxy Note 8
for a while now, it did hit what seemed to be a mild speedbump back in February. The patch went live for a little bit, but it was quickly pulled by Samsung as some users began complaining of unexpected reboots after installing it.
It seems things have been fixed, as we are getting reports that users are getting their updates again. Yesterday, we heard that Verizon Galaxy S8 and S8+ units were
getting Android 8 Oreo
. Today, we learn that Galaxy Note 8 users in France are getting Oreo goodness!
We've got no information on whether other countries would follow suit promptly. But we'd say that Note 8 users globally are at most 2-3 of weeks away from their Android 8 Oreo. Hopefully.
What do you get with the new update? Well, unfortunately, no Treble. As far as user experience features go — the Samsung UI is already pretty feature-rich, so the new base Android doesn't add that much. The biggest new feature, we feel, is picture-in-picture. It allows you to have your Google Maps navigation in a small, always-on-top window while doing other stuff on the phone. Or, if you are a YouTube Red subscriber, you can watch clips in picture-in-picture as well. But then again, Samsung's split screen is already pretty good on the Note 8.