Samsung Galaxy Note 3 and Galaxy S5 Active ruggedized editions in the works?
30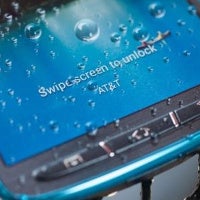 Samsung has seen a surprisingly huge positive reaction to its
Galaxy S4 Active
handset, a water and dust protected handset, and this might have prompted it to kickstart development of a ruggedized Galaxy Note 3 edition, according to Korean publication ET News.
Not just that, Samsung is reportedly considering making the Galaxy S5, its next Android flagship, waterproof and dust-resistant out of the box. The Galaxy S4 Active was a slightly lower-specced version of Samsung's 2013 flagship, the Galaxy S4. The new developments however are said to be for a fully-specced and not watered down version of the Galaxy Note 3 and Galaxy S5.
We have already seen Sony go this way with the Xperia Z1 and the Xperia Z earlier this year as both its flagships are ruggedized and still look great. Let's keep in mind, though, that right now we have no substantial evidence backing the rumor of 'ruggedized' new high-end Samsung devices, so do take it with a grain of salt.
One of the big advantages of water and dust resistant devices is that they tend to last longer as nearly 30% of returned damaged phones are estimated to have suffered water damage.
source:
ET News