Samsung Exynos 7880 and Exynos 7650 processors outed in specs leak
38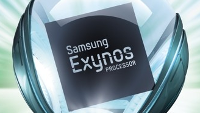 With Samsung's main fleet of smartphones having been announced and released this year, there's already much speculation regarding what's next. The
Galaxy S7
will likely arrive earlier on in 2016, while the next Note will join around the time of IFA in September, but what exactly these high-end devices will entail is very much up for debate. In the build-up to next-gen handsets, the processor choice is often considered pivotal, and while many smartphone OEMs rely on the likes of Qualcomm and MediaTek in this regard, Samsung's Exynos chips have built a strong reputation. A new report from Sammy's native Korea suggests that the brand new Exynos 7880 will be used for Galaxy handsets next year, while the Exynos 7650 is also in the works.
Neither of these chips is going to power the big players of Samsung's range, though. We've heard that the Galaxy S7 may include the
Exynos 8890
, which
could be a real treat
for those with a lust for power. The 7880 and 7650 will likely be utilized by Samsung's expansive fleet of mid-range devices, of which there could be many dozens.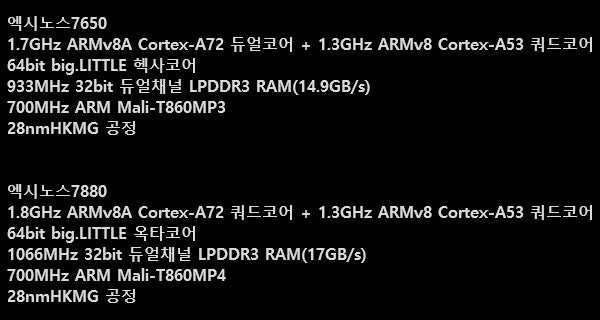 The 7880, per the details leaked via Weibo, is a 64-bit affair complete with 1.8 GHz ARMv8A Cortex-A72 and 1.3 GHz ARMv8 Cortex-A52, flanked by ARM Mali-T860MP4 graphics. The Exynos 7650, meanwhile, is also a 64-bit affair with 1.7 GHz ARMv8A Cortex A-72 and 1.3 GHz ARMv8 Cortex-A53, with ARM Mali-T860MP3 GPU.
Where the Qualcomm Snapdragon 810 has caused
no end of problems
for the likes of Sony and HTC, Samsung's flagship line has endured much less of a bumpy ride. With reports of
year-on-year sales declines
, though, there's definitely room for improvement, and given what we've heard of the Exynos 8890, we'll be looking forward to seeing what the company's upcoming SoCs bring to the table.