Report: Samsung smartphone sales to mark first year-on-year decline in 2015
54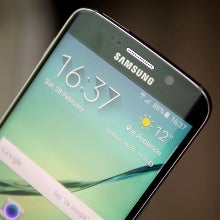 According to a recent report from market research firm TrendForce, 2015 will mark a slight drop in Samsung's smartphone shipments compared to the previous year.
After continuous - even monstrous at some point - growth, it now looks like Samsung's smartphone business is about to shrink for the very first time, although only by a very small margin.
TrendForce estimates that Samsung will ship about 323.5 million smartphones in 2015, one percentage point down compared to the year before. Naturally, a single-percentage decline would be far from a disastrous performance from the company, but it is a sign that Samsung is struggling to maintain its grip over the global smartphone market.
In their recent report, the market watchers from TrendForce reiterate a notion that has been often been proposed by various researchers: faced with ever increasing competition from China-based phone makers, Samsung is hurting in the low-end and mid-range segments of the market. However, if Samsung can limit its losses to a one-percent YoY decline, then the company's stockholders probably have nothing to worry about.
Apple, on the other hand, has continued to enjoy shipment growth thanks to the great commercial performance of the
iPhone 6
and
iPhone 6s
series. According to TrendForce, Apple will ship about 223.7 iPhones in 2015, a 16 percent growth compared to 2014.
The recent report also notes that Xiaomi will probably fall short of its goal of shipping 100 million units this year after failing to draw interest to its high-end
Xiaomi Mi Note
and
Mi Note Pro
models. Huawei, Xiaomi's main rival in China, is expected to pass this threshold and is estimated to ship about 110 million smartphones in 2015, a 40 percent year-over-year increase. If these estimates turn out to be accurate, Huawei will become the first Chinese smartphone maker to ship more than 100 million units in a single year.
Overall, the smartphone market expanded 9 percent in the second quarter. Trendforce says that this growth was mainly driven by early smartphone launches as smartphone makers raced to put as much time as possible between the launch of new handsets and Apple's release of the iPhone 6s series.
What do you guys make of these numbers? Impressed by Huawei's booming smartphone business?