Xiaomi Mi Note Pro suffering from overheating issues; phablet is equipped with Snapdragon 810 SoC (UPDATE)
91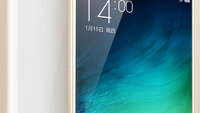 Some users of the
Xiaomi Mi Note Pro
are complaining that the phablet has been overheating. That might not sound terribly surprising considering that the device is powered by the Snapdragon 810 SoC.
The handset has gone on sale in China starting today
, and already there are complaints about units failing completely with burned motherboards. Others have reported burned out screens and displays that don't recognize inputs. Some are complaining that their device is badly overheating when it is used while charging.
Xiaomi applied for five different thermal patents that were designed to prevent the overheating problems that have allegedly plagued the chip since it was first tested by Qualcomm.
The problem caused Samsung to switch to its own Exynos 7420 chipset
for the
Samsung Galaxy S6
and
Samsung Galaxy S6 edge
.
The Snapdragon 810 might not even be at fault here. Qualcomm's VP of marketing, Tim McDonough, said last week that
the chip never did overheat on a commercial device
. Whatever is causing the overheating, Xiaomi might have to send out an update to see if the problem can be resolved.
Thanks for the tip!
source:
52rd.com
(
translated
) via
GizmoChina
UPDATE: Xiaomi has reached out to us to clear up some misconceptions about yesterday's report. The overheating incident discussed on 52rd.com covers just one Xiaomi Mi Note Pro that the user was unable to turn on three hours after purchasing it. Xiaomi has replaced the phone to the customer's satisfaction and technicians that examined the device have reported that the motherboard was not burnt.
Xiaomi has sent the unit to its Beijing office where it will be examined. We await the results of that investigation.
"Xiaomi has always been committed to providing excellent customer service and will do our best to solve any issues faced by users."-Xiaomi spokesman