Samsung, Apple, and LG dominate the Top 10 global smartphones in 2014's third quarter amidst strong Chinese presence
40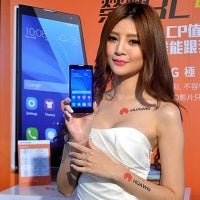 Digitimes Research released its third-quarter reports outlining the state of the smartphone industry. It seems Samsung, Apple, and LG are the global top-three smartphone makers at the moment, followed by Chinese heavyweights Huawei, Xiaomi, and Lenovo at the fourth, fifth, and seventh spots. However, it is the bunny-loving Xiaomi that's leading the pack in terms of shipment growth. Meanwhile, ZTE, a considerably important Chinese telecom and vendor, has completely disappeared from the top 10 list.
Samsung might be holding the top position in mobile for another year, but the thread its getting thinner because of the
Galaxy S5
's disappointing sales and all-around strong competition. In hopes to re-align itself with the harder times ahead, the company is
reinventing its smartphone strategy
while considering
major changes in its top-tier management
.
Apple is playing the happy flute, with Tim Cook
boasting about the company's strongest revenue growth rate in seven quarters
and customers gobbling up the
iPhone 6
and
iPhone 6 Plus
. Next year, Cupertino could come up with a "weird two-lens system where the back camera uses two lenses and somehow takes it up into DSLR quality imagery",
if a certain John Gruber's sources are to be trusted
.
LG is in an upbeat mood, too.
The innovative company sold 16.8 million smartphones last quarter
, noted a 39% on-year growth, and raked in the highest profits it has had since 2009.
The LG G3
definitely mattered this year, and it genuinely feels like we can call it a success. It has put LG on an upward trajectory and we hope its follow-up will be even stronger.
Digitimes concludes with a forecast that says global smartphone shipments will reach a final count of 1.219 billion units in 2014, signing a less than 30% growth from a year ago. Smartphone shipments in 2015 could see a 22% on-year growth to 1.488 billion devices, to which sales in emerging markets are expected to contribute.
source:
Digitimes