Apple said to be working on the 'biggest camera jump ever', brand new dual-lens rumored to come to next iPhone
35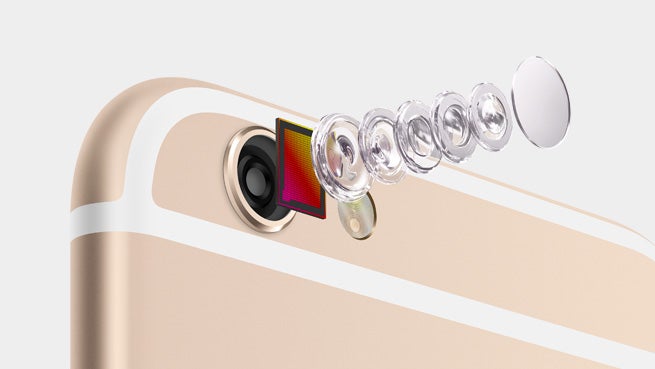 In the past few years, Apple's iPhone series has been leading the way in camera performance with some of the best cameras that might not have the detailed resolution of Android rivals, but can boast with great color capture and a quick and capable camera app.
Next year, however, Apple might make its 'biggest camera jump ever' on iPhone, with a brand new type of a dual-lens camera system. The rumor comes from Apple analyst John Gruber, who traditionally has well-positioned sources within the company.
"The specific thing I heard is that next years camera might be the biggest camera jump ever. I don't even know what sense this makes, but I've heard that it's some kind of weird two-lens system where the back camera uses two lenses and it somehow takes it up into DSLR quality imagery," according to Gruber.
This is still a rumor that is not officially confirmed, and Gruber does mention that he has heard it "from a birdie of a birdie", so do take it with a grain of salt.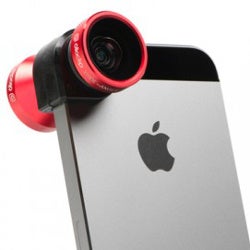 OlloClip makes snap-on lenses for current iPhones
At the same time, we can't help remember that Apple has patented an interchangeable lens system for the iPhone. A filing with the US Patent Office (USPTO) from April 1st shows a clever system that allows the attachment of a large lens to the body of the iPhone in a manner somewhat similar (the bayonet and the attachement mechanisms, however, differ) to the Sony's E-mount lenses for Xperia smartphones. The patent filing below reveals the details behind this interesting new announcement.
You have also probably seen third-party solutions like the popular OlloClip that add a fish-eye, wide-angle and a macro lens to current iPhones. The attachment mechanism for the Olloclip, however, is much less intricate - you just snap it to the edge of an iPhone.