Tim Cook writes yet another letter to employees – congratulates them on a great quarter, praises Apple products
14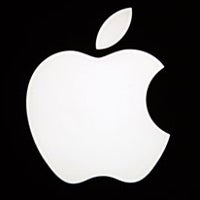 After Apple releasing its
fourth quarter earnings report
, which topped both Wall Street's predictions and Apple's own forecest, it is, naturally, time for CEO Tim Cook to address Apple employees with a new letter – something that's become a habit of his lately.
In it, the CEO informs "the team" that this quarter has seen Apple's highest September revenue ever and has brought Cupertinians their highest growth in revenue since "seven quarters". We take it this means "since the release of the
iPhone 5
, two years ago" and we can see that there is an amusing sentence about Apple's sales growing every time it upgrades the screen size of its flagship smartphone, but we will leave it at that.
In his typical style, Mr. Cook congratulates the employees on the successful quarter and continues to praise the new
iPhone 6
and
6 Plus
devices, which, according to him, still have a
tremendous supply-demand gap
. The App Store is also cited as an important source of revenue, and the Mac, Mr. Cook says, kept growing, while the rest of the PC market declined.
You can read the full letter below:
Team,
Today we reported Apple's highest September quarter revenue ever and our strongest revenue growth rate in seven quarters. These very strong results were made possible by your hard work and dedication.
Customers around the world are loving the new iPhone 6 and iPhone 6 Plus, quickly making this the fastest and most successful iPhone launch in history. The Mac set a new all-time record while the rest of the PC market declined. And the App Store was once again an important driver of our overall revenue growth.
Today we're launching Apple Pay in the U.S., giving our customers a simple, secure and private way to pay. Later this week we'll be shipping the new iPad Air 2, the world's thinnest tablet and the most powerful iPad we've ever made. The new 27" iMac with Retina 5K display, which we just introduced last week, is already being hailed as the best visual experience ever on a computer. This is an amazing lineup for the holidays.
The user experience across all our products keeps getting better, thanks to the deep collaboration among our teams. iOS 8 and OS X Yosemite have raised the bar for mobile and desktop operating systems, and they work together in elegant, intuitive ways that only Apple can deliver.
Later this week, I'll be talking with a group of Apple employees in Beijing. We're going to record the meeting so you can watch it on AppleWeb, and we'll include questions from other sites. Please visit AppleWeb to submit a question and I'll answer as many as I can.
Congratulations on the strong results we've achieved together. We can all be proud of the quarter we just reported, and the work that keeps Apple the most innovative company in the world.
Tim