SEC filing reveals Microsoft loses money on each Microsoft Surface tablet sold
19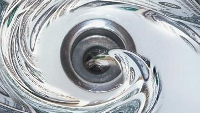 Last week, Microsoft reported its Q1 earnings, and filed the appropriate papers with the SEC. A look at the documents revealed that the Microsoft Surface has yet to sell in the volume necessary for the tablet to produce profits for the Redmond based software giant. In other words, each Surface sale is dripping more red ink on Microsoft's balance sheet.
For the three months ended March 31st, Microsoft lost $45 million on $494 million in Surface sales. For the nine month period ending in March, the red ink totaled $300 million on revenue of $1.8 billion. The cost of generating the Surface sales for each period was $539 million and $2.1 billion respectively.
Microsoft's game plan is a lot different than Amazon's plan.
The latter loses money on each Kindle Fire it rings up
by design, and makes it back and more by selling apps, content and cloud based storage. Speculation has the
crew in Redmond working on a Microsoft Surface mini
, with the additional sales generated by the product, possibly enough to put the Surface in the black after a year and a half of such sales.
source:
MicrosoftNews
via
WMPoweruser