Rumors: Huawei readies a Quad HD smartphone, Ascend D3 might be launched in June
7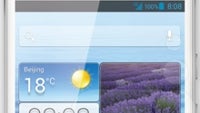 Last month,
Vivo Xplay 3S
became the world's first Quad HD (1440 x 2560 pixels) smartphone to be available for purchase. Oppo is also getting ready to announce
its own Quad HD smartphone
(the
Find 7)
on March 17, and it looks like another Chinese company, namely Huawei, has plans to introduce a handset with such a high-resolution display, too.
According to Huawei News, which reportedly got the info from a "reliable source", Huawei's first Quad HD smartphone may be released in September. The handset should feature a 5-inch screen and a "true octa-core" 2.0GHz HiSilicon K3V3 processor (this hasn't been announced yet). The smartphone might be included in Huawei's Ascend D series, costing around $633.
Before releasing this alleged Quad HD smartphone, Huawei should launch the rumored
Ascend D3
, which will come to replace last year's
Ascend D2
(pictured above). It's said that the D3 features a 1080p display, and an octa-core HiSilicon Kirin 920 processor that seemingly includes four 1.8GHz cores, and four 1.5GHz cores.
The Ascend D3 could be released in June in China, costing around $469. It will likely be available in other markets after that.
Huawei did not confirm any of the details above, so for now we'll consider them mere rumors.