Huawei's MWC 2014 smartphone reveal could be the eight-core Ascend D3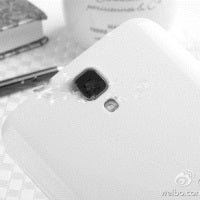 A new rumor says that China-basedHuawei will be bringing its next high-end smartphone,the Ascend D3, to this year's MWC. Reportedly, it will run on anin-house produced Kirin 920 octa-core CPU clocked at 1.8GHz. The chipis based on ARM's big.LITTLE architecture, which is built on twopairs of cores - four slower and four faster-working. It'smanufactured on a 28nm process, and has four Cortex A7 and fourCortex A9 processors.
This isn't exactly bleeding-edgetechnology, but Huawei probably knows what it's doing with it.However, we don't see its new CPU living up to MediaTek's CortexA17-based MT6595 eight-headed monster that the Taiwanese siliconeslinger revealed this week. According to ARM, theA17 cores are 60% faster and more power efficient than the agingCortex-A9, which debuted six years ago. Not only are Huawei's A7 andA9 cores older, but they aren't able to work all at once.
Other Ascend D3-related rumors, datingfrom the end of 2013, describe a 16MP rear camera, a 5-inch 1080pdisplay, and a metal back. Oh, and we have these snazzy photos fromlast December. They are worth taking a look at, even if they turn outto represent a different device.
source: HuaweiNews via UnwiredView and IntoMobile