Rumor: the 5.2-inch Samsung Galaxy S7 edge might never see the light of day
29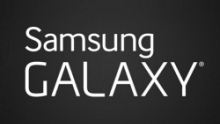 According to a new report from Samsung's home market of South Korea, the upcoming Samsung Galaxy S7 will land in two versions. Allegedly, Samsung will launch a 5.2-inch flat-screen version as well as a 5.5-inch Galaxy S7 edge version of the handset.
According to the report, the Galaxy S7 edge+ will be rebranded as the Galaxy S7 edge, while a 5.2-inch 'edge' version will never see the light of day.
The 5.2-inch
Samsung Galaxy S6 edge
was well received by both the tech media and the average consumer. In fact, PhoneArena readers found the S6 edge to be the
best smartphone of 2015
, which tells a great details regarding the phone's popularity. As such, it's interesting - and perhaps even a bit disappointing - to learn that Samsung is allegedly thinking of discontinuing its normal-sized curved-screen smartphone series.
The same report also claims that Samsung will ready up 3.3 million Galaxy S7 units and 1.6 million Galaxy S7 edge units at launch. Speaking of the launch, the report argues that Samsung plans to release the Galaxy S7 series in February, which correlates well with previous reports on the topic. In the past few years, Galaxy S flagships were unveiled at MWC in Barcelona, and in 2016, the event will commence on February 22nd.
As with any rumor quoting unnamed insider sources, make sure to digest these details with a grain of salt. Oh, and if you're looking for every bit of unofficial information about the upcoming Samsung flagship, make sure to check out our
Samsung Galaxy S7 rumor review
.