Retailer confirms Huawei Mate 10 Lite launches in Europe in early November for €349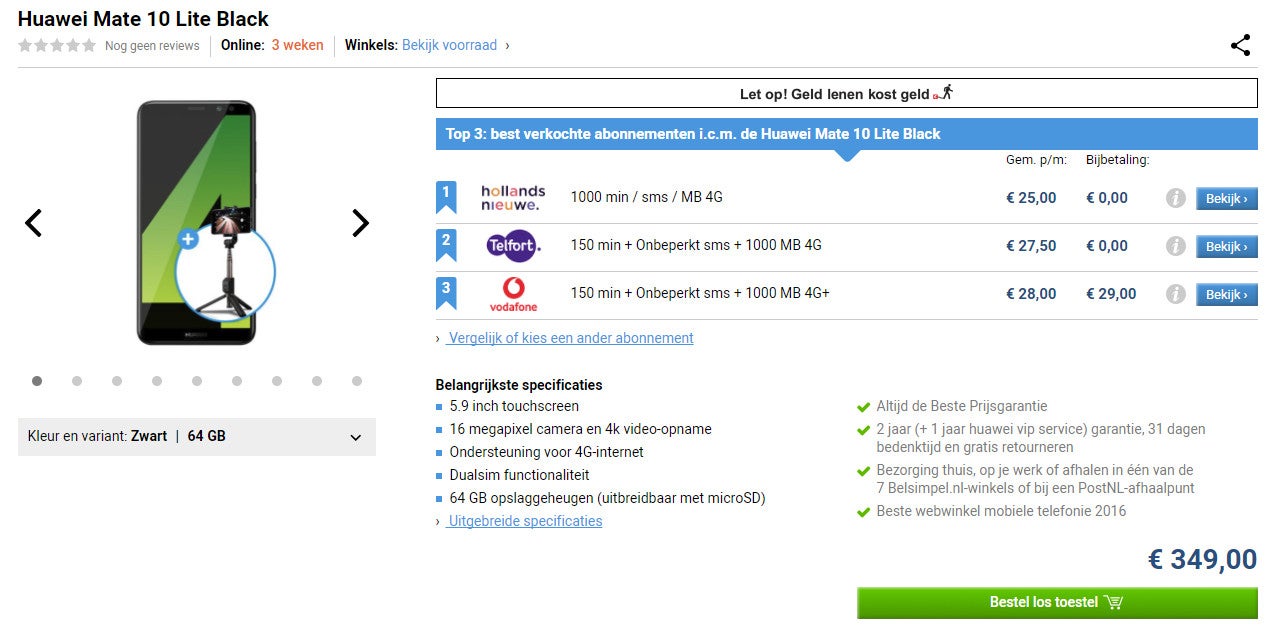 Huawei Mate 10
is just around the corner, but the flagship won't come alone. The Chinese company plans to launch many a few derivatives of its Mate 10 meant to cover all price tiers.
The
Mate 10 Lite
is the mid-range version of Huawei's flagship. Even though it will retain some the Mate 10 specs like the 18:9 aspect ratio of the display and the amount of memory, it fails to check all the boxes required for a top-tier handset.
For example, Huawei Mate 10 Lite will be powered by a 3,340 mAh battery, whereas the
Mate 10
comes with a much larger 4,000 mAh battery. Also, the smartphone is equipped with an octa-core Kirin 659 processor.
In any case,
Huawei is expected to reveal the Mate 10
and all its other versions on October 16. If you're not interested in the company's flagships, then you might be want to know the Mate 10 Lite will be available for purchase in Europe in early November.
Dutch retailer Belsimpel has already listed the Huawei Mate 10 Lite on its online store. The Mate 10 will cost €349 in Europe, although the price might be different in other countries.