Huawei: Mate 10 "is not a smartphone"
43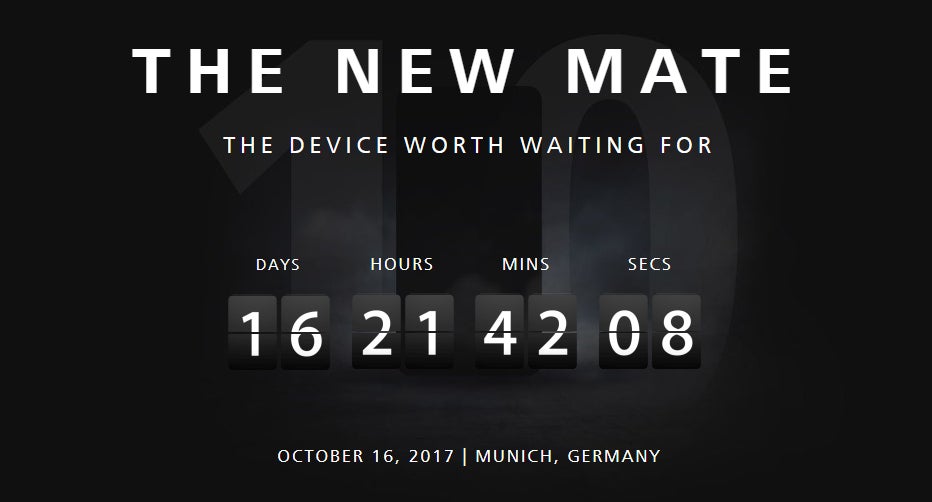 Huawei today revealed a brand new teaser video with thepurpose of making fans excited about the upcoming Mate 10 smartphone series. Inthe video - embedded below - Huawei actually argues that the Mate 10 "is not a smartphone", but "anintelligent machine," as it sees, thinks, and learns "like us, forus."
The video also shows a dual rear camera (we already knewabout this), and a metallic frame. According to rumors, the Mate 10 series willinclude three smartphones - a regular Mate 10, a Mate 10 Lite, and a Mate 10Pro.
As previously reported, the Mate 10 series will have AI(Artificial Intelligence) built in, thanks to Huawei's brand new octa-core Kirin 970 processor. The company mentioned that thiswould be the "world's first mobile AI chip with a dedicated NPU (Neural ProcessingUnit)" - it remains to be seen how useful that is.
We're certainly looking forward to finding out what the HuaweiMate 10 can offer in terms of Artificial Intelligence and overall performance. Huaweiwill officially unveil the Mate 10 family on October 16 in Munich. Stay tuned!
Delivering the ultimate experience, going beyond smart, using the transformative power of #AI. Welcome to intelligent. #HuaweiMate10pic.twitter.com/u9yD1mhdYy

— Huawei Mobile (@HuaweiMobile) September 29, 2017
source: Huawei Mobile (Twitter)