Redstone update will allow Windows 10 users to send work in progress from mobile to desktop and vice versa?
22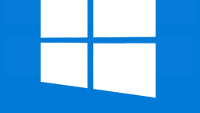 Settings that show up on the latest builds of the Windows 10 Redstone update portend good times ahead for Windows 10 users. A toggle switch can turn on a feature that will allow your Windows 10 Mobile handset to open the same apps and share experiences on your Bluetooth paired Windows 10 PC. The bottom line is that you can start work on your phone and finish it on your PC. Or vice versa.
For example, you can start an email using your handset while out and about. And if you don't have time to finish it, you can do so when you get home by using your Windows 10 PC. Or you can use your home PC to find an address using Bing Maps, and navigate to it while in your car by using your Windows 10 Mobile powered handset.
And tasks that you start but don't finish won't be gone from your memory thanks to Cortana. The virtual voice-activated personal assistant will remind you if you have a work-in-progress that was started on your phone and which can be completed on your PC.
This new feature is part of Project Rome, introduced last month by Microsoft at its Build developer conference.

Setting on Windows 10 Redstone shows how tasks in progress can be handed off from a Windows 10 powered phone to a Bluetooth paired Windows 10 PC
source:
MSPoweruser