Reckless arcade classic 'Crazy Taxi' goes free & 64-bit compatible on Apple devices
4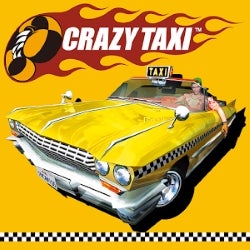 Crazy Taxy is a classic arcade
driving game
originating from the Sega Dreamcast console. It's revered for its fast, reckless driving and cult punk rock soundtrack. A feel good game Crazy Taxi was, and it still is, surviving in remastered form on Apple and Android devices.
Sega has made some changes to the game now. With the latest update, Crazy Taxy is now free and 64-bit compatible. So it's ready to delight another generation of gamers for some time to come. Alas, the game becomes ad-supported now, which might drive those who already paid for it literally crazy. Then again, the advertisements are discreet – you won't be getting full-screen invitations to download Clash of Clans every 15 minutes or something.
Crazy Taxi is still a paid title on Android ($4.99), though gamers can play the free Crazy Taxi: City Rush game. We don't know whether the changes that hit Crazy Taxi on iOS are also headed to Android. But gamers on both platforms can now play Crazy Taxi games for free, so we'd say Sega is doing a good job carrying its legacy forward.
>> Download Crazy Taxi: Android | iOS <<
ALSO READ